16/09/2022
10 – 14 October 2022: Startech 2022
On October 10-14th, 17 selected students from all five UNIVERSEH partner universities had a chance to participate at Startech 22 at the Kiruna Space Campus of the Luleå University of Technology.  
The Startech programme is designed as an intensive one week experience aiming to coach students towards the spirit of innovation. Students were mixed to create four multidisciplinary teams with broad knowledge and competence. All teams selected an idea that uses Earth observation data (e.g. a new application to help to monitor the gas pollution in the seas). 
Coached by Peter Törlind, Nina Lazarczyk Bilal and Justyna Topolska, teams attended lectures and had a chance to interact with business coaches and experts from the space industry, such as Luca del Monte, Head of the Commercialization Department, European Space Agency – ESA, Anna Rathsman, Director General for Swedish National Space Agency and Tomas S. Jonsson, the Directorate-General for Space and Defence industry at European Commission.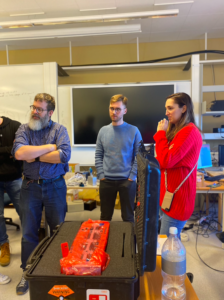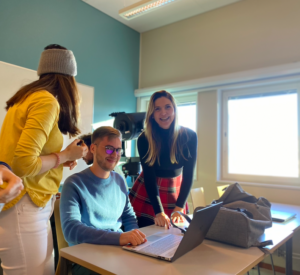 Students visited the
Nanosat Lab
, Luleå University of Technology's lab for design, testing and development of space systems onboard different types of spacecraft and the 
Giron Space Organisation
. In addition, the participants could admire the breathtaking Aurora Borealis in the Arctic night sky.
Congratulation to the winning team 'Horus Protect' (Karolina Gocyk, Marius Celette, Pavel Skalazub, Mateusz Pindel & Laura Chikosman Serrano)!