20/12/2022
Extension of UNIVERSEH European University alliance: new University partners
On December 2nd, the University of Namur and Tor Vergata University of Rome joined the 'European University' alliance UNIVERSEH, which now includes seven universities: University Fédérale de Toulouse (France), the University of Luxembourg (Luxembourg), Heinrich-Heine-Universität Düsseldorf (Germany), Luleå tekniska universitet (Sweden) and Akademia Górniczo-Hutnicza im. Stanisława Staszica w Krakowie (Poland), University of Namur (Belgium) and Tor Vergata University of Rome (Italy). The two new members of UNIVERSEH are key in outspreading course offers to European students passionate by Space and New Space in all disciplines.
The University of Namur (UNamur), founded in 1831, is located in the heart of the capital of the Walloon Region. Its reputation is based on high-quality education that places great importance on human and social issues while forging close links with the civil society. Each year, its 6 Faculties welcome more than 7000 students of nearly 70 different nationalities in more than 70 bachelor, master, and PhD course programmes, as well as in shift schedule and continuing education programmes. Its student-centered teaching, supported by innovative pedagogical approaches, benefits from cutting-edge fundamental as well as applied research, organised in 11 research institutes and 9 transverse technology platforms. Taking advantage of more than 250 international agreements that facilitate different forms of student and staff mobility, the teams work on numerous transdisciplinary international research projects, several of which are funded by the European Union and the European Space Agency (ESA). Research and teaching combine passion, excellence and long-term concerns while promoting sustainable innovation and growth. As an esteemed actor in the Belgian and the European ecosystem, the University of Namur is eager to make its knowledge and expertise available to citizens and decision makers so as to help them in finding answers to major societal challenges.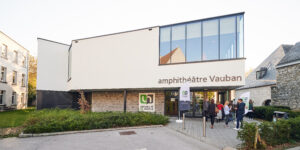 The University of Rome Tor Vergata (UNITOV), is one of three public universities in Rome, with the statutory mission of Higher education, Research and Third Mission activities. UNITOV was founded in 1982 and has approximately 33.000 students and about 2400 faculty, technicians and administrative staff. UTV's six schools – Economics, Law, Engineering, Arts and Humanities, Medicine and Natural Sciences – offer 113 degree courses, 140 Post Graduate, 13 Dual and Joint Degrees, 47 Postgraduate Specialization schools, 20 international degree courses and 32 PhD programs.
The governing bodies of the university are the Rector, who is the legal representative, the Board of Directors and the Academic Senate. The decision-making mechanisms are described in the university statutes, which are an integral part of this application, or can be found on the university web page. The University's academic and administrative structure is composed of 18 Departments grouped according to the different scientific fields, in which the teaching and research activities are carried out. The university sets up links with civil society and entrepreneurs to create innovative businesses that improve life for local people and provide students with employment opportunities. Its campus stretches on an area of 600 hectares, which encompasses outstanding research institutions including CNR (National Research Council) and ASI (Italian Space Agency).Tor Vergata has high expertise within international scientific collaboration: a dedicated office, the International Research Division aims to strengthen the internationalization process carried out by Tor Vergata University of Rome through a series of activities that involve researchers, students and administrative staff.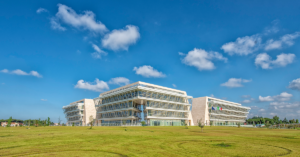 The integration of the University of Namur and Tor Vergata University into the UNIVERSEH alliance is part of the response being prepared for the new call for proposals under Erasmus+ recently launched by the European Commission. It will support the continued deployment of the European Universities Initiative, by inviting existing alliances to propose an extension of their dynamics. UNIVERSEH aims to be the European University in Space and New Space offering a breakthrough innovative, multidisciplinary, multilingual, and inclusive learning environment with excellence and passion.