Heinrich Heine Universität Düsseldorf
Heinrich Heine University Düsseldorf is one of the younger higher education institutions in the state of North Rhine-Westphalia – founded in 1965. Since 1988 our university has carried the name of one of the city's finest sons.
Today around 35,000 students study at a modern campus under conditions ideally suited to academic life.
As a campus university where everything is close together, all buildings including the University Hospital and the specialised libraries are easily reachable. Our university departments enjoy an excellent reputation due to an exceptionally high number of collaborative research centres. Moreover, the state capital Düsseldorf provides an attractive environment with a high quality of life.
Presentation
of the University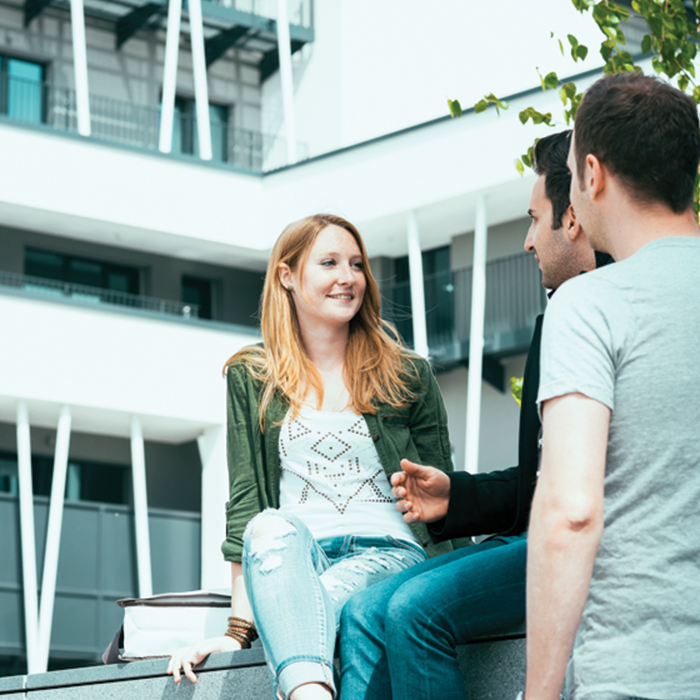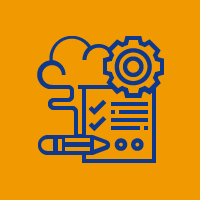 Everything you need to know before your stay
Academic Calendar
The academic calendar of HHU can be found here.
Registration
Enrolment at HHU is valid for one semester. The semester fee (Sozialbeitrag) is a compulsory charge, which must be paid by all students at the beginning of each semester. Most of it goes towards the NRW Travel Pass. The Düsseldorf Student Services (Studierendenwerk) use part of it for the halls of residence, canteens, and nursery schools. A further part of the semester fee goes towards the Students' Union. The amount changes slightly every year, but usually the charge is between 310-330€ to get further information please click.
***Disclaimer: Our alliance is working towards the creation of one strong inter-university campus. Future UNIVERSEH students, staff & researchers will join a united yet diverse, multilingual and interdisciplinary campus. The aim is to build a harmonised curriculum and effective support services for our entire crew. Therefore, the alliance is working on a multilateral agreement to build the foundations for mobility among all five partner universities.
More information will be provided here once the process has been completed.
Accommodation
There are several options for students to find accommodation in Düsseldorf. Typically, students either rent a flat or room on the private market or they live in student housing. Apartments on the private market are generally more expensive than halls of residence. Most landlords additionally demand a security deposit of up to three months' rent which is returned to you at the end of your tenancy agreement, if there is no damage to the apartment.
Private accommodation: You can find private accommodation in Düsseldorf using different websites and agencies. When you want to look for a private accommodation click here for more information.
Shared flats: Shared flats (known in German as "WG") are a typical form of student cohabitation in Germany. You rent an apartment together with someone else, in which each of you has his/her own room. The kitchen, the common area and the bathroom are shared. The best way to find a shared apartment is via large portals online.
Student housing: Student residence halls are located near HHU as well as directly on campus. The minimum rental period of student housing is one entire academic semester and extends automatically, if not canceled on time. Subletting student housing is not allowed. After successful enrollment at HHU, registered student who are interested can receive further information through the International Office. For a shorter stay of a couple of weeks, subletting a room in a WG or an apartment is a more practical option.
Insurance
Health
Inside the EU, the health insurance from your home EU country is generally valid in all other EU countries. However, please make sure to contact your health insurer to verify that and get the free European Health Insurance Card (EHIC).
Cost of living
Here is a guide to help you calculate your estimated monthly expenses in Düsseldorf.
Beer (330ml): 1.30 €
Meal at university restaurant: 2.50 €
Red wine (200ml): 5 €
Bread (500g): 2.20 €
Coffee to go: 3.50 €
Bike rental: 15 € daily
Gym membership: 25 € monthly
Still water (500ml): 1.10 €
Getting there (to from airport/ train station)
Düsseldorf is strategically located in the centreof Europe, between Frankfurt and Amsterdam.The country has excellent connections to and from many major cities worldwide, whether by plane toLondon (1,5h flight), by train to Brussel, Paris or Berlin, by bus or by car to many big cities in Germany,Belgium and the Netherlands.
Travel time to Düsseldorf from different airports by train: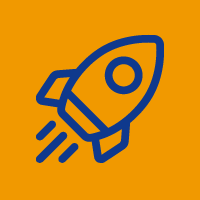 Arrival and first days at the university
Getting around town (Tram, Train, Cycling…)
The public transportation offered in Düsseldorf is operating 24/7. The tram U 79 takes you from the main train station to the university campus (go to stop "Südpark" and continue with Busses 731, 735, 827, SB53 to "Uni Mensa" or "Uni Mitte"). The complete transport network and train schedules are accessible via Rheinbahn or App.
City Registration
In Germany, everyone has to register with the authorities. That means that you must inform the Residents' Registration Office (Einwohnermeldeamt) of your German address within one week of entering the country. This also applies for international students who only wish to study for one semester at HHU.
Each time you move – even within Düsseldorf – you must register your change of address not later than a week after the move. You can register/re-register at the Residents' Registration Office (Einwohnermeldeamt) or the municipal authorities (Bürgerbüro) of your suburb of Düsseldorf. If you live outside Düsseldorf, please go to the Residents' Registration Office in this town or city.
Find your way around campus
HHU is a campus university, which has the advantage that all faculties, central facilities, the university canteen and libraries are located in the same area. All buildings on campus have four digit numbers seperated by a punctuation mark (e.g. 24.41 for the University and State Library). The first two digits refer to the concrete area on campus, the second two digits describes the section of the respective building. All rooms also have a two-part number (e.g. 00.41). The first number indicates the floor on which the room is located. The number 00 shows that the floor is on a level with the road which runs through the campus from north to south. U1 means that the room is on a floor below that, 01 means the floor above etc. The second number describes the room number. You can use the free app "myHHU" to navigate to a certain building.
Campus Services
The HHU Student Services (Studierendenservice) is the first and central point of contact when it comes to campus services. You can benefit from the following services:
Basic advice for students on all study-related topics, such as enrolment and changing programme, leave of absence and de-registration.
Copies of enrolment, re-registration certificates, receipt and issue of application forms of the Student and Examination Administration Department (e.g. examination withdrawals), Transcripts of Records, changes to name and address.
Furthermore, the HHU Student Services provide support through general study advice, coaching, psychological help for individuals and groups, advice on courses, groups and workshops.
Medical Services
In Germany, doctors have different opening times. Appointments are usually made by telephone in advance, some doctors offer online booking of appointments. In the event of a non-life-threatening emergency outside usual opening times, you should call the doctor on emergency duty.
In case of a life-threatening emergency call:
Police: 110
Firefighters: 112
Ambulance: 112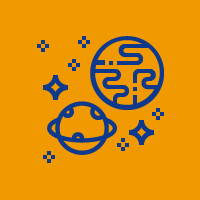 Learn more about your new city and its surroundings
City short information
Düsseldorf is the capital of the federal state North Rhine-Westphalia (NRW), but only the 4th largest city in the state. When it was chosen to be the capital on 20 July 1946 it was not as destroyed by the bombings of the Second World War as for example the city of Cologne. Many believe this to be the root of a friendly Cologne-Düsseldorf rivalry. The city is located at the confluence of the two rivers Rhine and Düssel. Düsseldorf's Altstadt (Old Town) is often referred to as 'the longest bar in the world' due to the concentration of over 300 bars and clubs in the relatively small area. The local breweries are known for their special "Alt" (old beer), whose name comes from being top-fermented. The city is often referred to as "Japan Capital" of Germany due to its large Japanese community.
Sports at the university
Registered HHU students can participate in university sports courses free of charge without further registration. Exception: Courses that are in particularly high demand such as yoga or ballet, require prior online registration.
Surroundings
Second-class travel within NRW is allowed with your HHU- card, as it doubles as your NRW Travel Pass. You can use all buses, trams, city rail and trains with the prefixes S, RE and RB (2nd class). The area serviced by VRR additionally has the following special conditions:
One additional person can be travelling with your ticket on Saturday, Sunday and during public holidays. This also goes from Monday to Friday after 7.00 pm.
You can take your bike with you for free on Saturday, Sunday and public holidays as well as Monday to Friday after 9.00 am.
Recommended places to visit in the greater region of Düsseldorf include:
Clubs at university
There are a variety of clubs availble at HHU. A small variety of options can be found here:
Student benefits in the area
With the HHU-Card you can get many student benefits. Gyms or movie theatres might have lower fees for students (sometimes linked to a certain day of the week), museums, zoos and public pools give lower rates to Student Card holders.