A modern and dynamic university, it was founded in 2003, and it is the only public university of the Grand Duchy of Luxembourg. The university of Luxembourg is multilingual, research-oriented and offers courses in French, German, and English.
It has an exceptionally international profile: its academic staff originates from 94 different countries, administrative staff (including financial and technical staff) from 51 different countries and more than half of its students come from another country, representing more than 129 different countries.
Students can enrol in bachelor's and master's degrees, as well as doctoral schools. Bachelor students have an obligation to spend one semester abroad, and they can choose among more than 350 university partners.  More than half of its 6714 students are enrolled in graduate program.
Presentation
of the University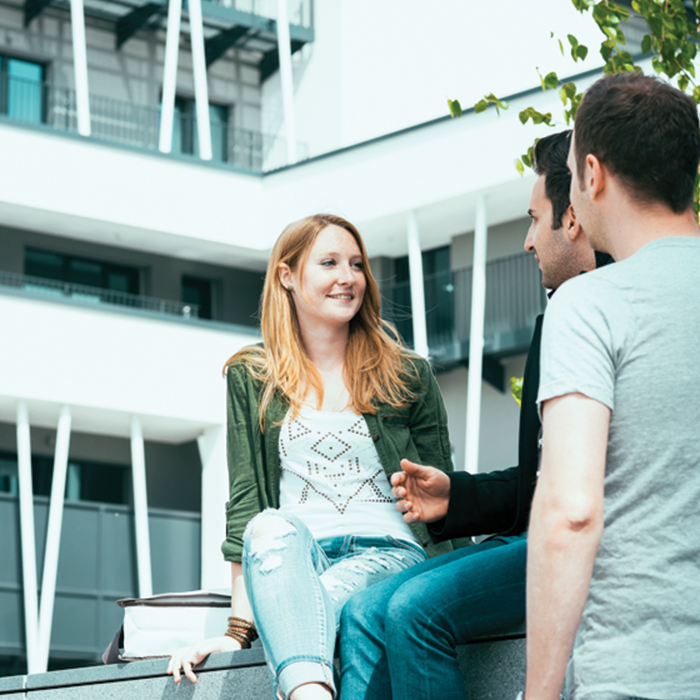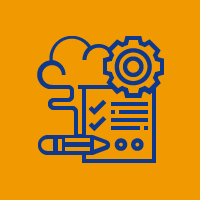 Everything you need to know before your stay
Academic Calendar
The academic calendar of the university can be found here.
Registration/ Admission
An overview of general information helps you to navigate through the different topics including useful information for those new to living and working In Luxembourg.
***Disclaimer: Our alliance is working towards the creation of one strong inter-university campus. Future UNIVERSEH students, staff & researchers will join a united yet diverse, multilingual and interdisciplinary campus. The aim is to build a harmonised curriculum and effective support services for our entire crew. Therefore, the alliance is working on a multilateral agreement to build the foundations for mobility among all five partner universities.
More information will be provided here once the process has been completed.
Accommodation
In Luxembourg, there are several options to find accommodation. Typically, one can either rent a flat or room on the private market or live in rented accommodation.
Insurance
Inside the EU, the health insurance from your home EU country is generally valid in all other EU countries. However, please make sure to contact your health insurer to verify that and get the free European Health Insurance Card (EHIC).
Third-party Liability
This multi risk insurance covers the renter for potential damage for which someone may personally be held liable for. It is also valid for all damage to others for which someone may be held liable (e.g.: flooding the neighbour's flat).
Cost of living
Here is a guide to help you calculate your estimated monthly expenses in Luxembourg.
Beer (330ml): 1.5 €
Meal at university restaurant:  4.60 €
Red wine (200ml): 2.50 €
Bread (500g): 2.40 €
Coffee to go: 2 €
Bike rental: 30 € yearly
Gym membership (monthly): 20-30 €
Still water (500ml): 0.60 €
Getting there
Luxembourg is strategically located in the centre of Europe, between Germany, Belgium and France. The country has excellent connections to and from many major cities worldwide, whether by plane to Luxembourg's Findel airport (about 6km away from Luxembourg City), by train to the central railway station, by bus or by car.
From 1 March 2020, public transport will be free of charge throughout Luxembourg for all residents and non-residents.
Reaching the city from the airport: Luxembourg has a modern airport with excellent facilities, which offers regular passenger services to and from major worldwide destinations. Flight information is accessible through the airport website.
You can reach Toulouse in 3 hrs 30 / Düsseldorf in 3 hrs 30 / Krakow in 3 hrs 25 / Lulea in 6 hrs 25.
Reaching the city from the train station: Luxembourg City railway station is located just south of the city centre, 20 minutes away by foot. It offers a number of international rail services to and from European cities. Amsterdam 5-6 hrs Brussels 3 hrs Paris 2 hrs.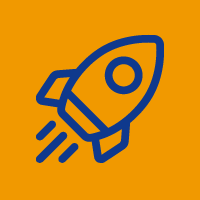 Arrival and first days at the university
Getting around town (Tram, Train, Cycling…)
Arrival at the Luxembourg Airport
The international airport in Luxembourg is located close to the capital city. To reach the Campus Belval you can take bus No. 29 towards the train station (bus stop Gare Rocade), walk over the footbridge to the main station hall (2 min) and then continue by train to the train station Belval Université.
Arrival at the train station Luxembourg, Gare
You can take a train directly from the main train station Luxembourg, Gare to the train station Belval Université.
Public transport
The timetables and journey planner helps you to plan your trip. Since March 1st 2020 public transport (bus, train, tram) in the whole Luxembourg country is free of charge!
City Registration
Anyone who establishes a usual place of residence in the Grand Duchy of Luxembourg must register with the population office (bureau de la population) of the municipal office for their place of residence. When declaring your arrival, you are registered in the civil registry of your local municipal office.
Find your way around campus
To find your way arround campus please visit the uni.lu website.
Campus Services
The university of Luxemburg offers a variety of services to their students, to get an overview please click here:
Medical Services
In Luxembourg, doctors' have different opening times and an appointment is usually made by telephone before you go. An overview of different doctors in your area helps you allocate the right doctor.
In the event of a non-life-threatening emergency outside opening times, you should call the doctor on emergency duty.
In case of a life-threatening emergency call:
Police: 113
Firefighters: 112
Ambulance: 112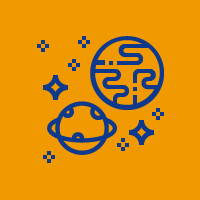 Learn more about your new city and its surroundings
City short information
Luxembourg residents regularly practice sport, which is part of a lifestyle. In addition to private sports coaches who practice their activity as an individual, there are many sports halls and clubs to practice indoor activities. See the examples for fun.
Sports at the university
The Campus Sports programme offers you to get or stay in good shape with the help of our great trainers who are all in a good mood and, what is most important, it is free of charge! Participate in one or several sport activities and retain your energy and strength! The Campus Sport's programme is open for all students and staff!
Surroundings
General information on intersting places to visit in Luxemburg can be found here.
For further fun ideas on what to visit in Luxemburg look here or if interested in sporty activities, check this info.
Clubs at university
For information on student engagement and activities of the officially recognised student associations at the University of Luxembourg click.
Student benefits in the area:
Campus Art
Campus Sport
Espaces cultures
Campus well-being