Heinrich Heine Universität Düsseldorf
Heinrich Heine University Düsseldorf is one of the younger higher education institutions in the state of North Rhine-Westphalia – founded in 1965. Since 1988 our university has carried the name of one of the city's finest sons.
Today around 35,000 students study at a modern campus under conditions ideally suited to academic life.
As a campus university where everything is close together, all buildings including the University Hospital and the specialised libraries are easily reachable. Our university departments enjoy an excellent reputation due to an exceptionally high number of collaborative research centres. Moreover, the state capital Düsseldorf provides an attractive environment with a high quality of life.
Presentation
of the University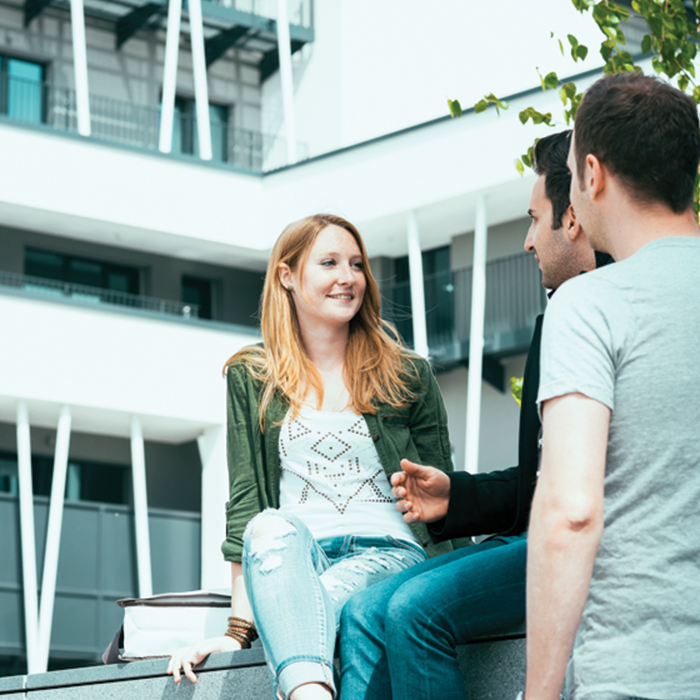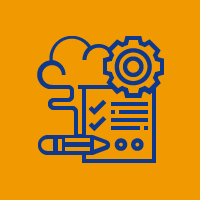 Everything you need to know before your stay
Academic Calendar
The academic calendar of HHU can be found here.
Registration
Enrolment at HHU is valid for one semester. The semester fee (Sozialbeitrag) is a compulsory charge, which must be paid by all students at the beginning of each semester. Most of it goes towards the NRW Travel Pass. The Düsseldorf Student Services (Studierendenwerk) use part of it for the halls of residence, canteens, and nursery schools. A further part of the semester fee goes towards the Students' Union. The amount changes slightly every year, but usually the charge is between 310-330€ to get further information please click.
***Disclaimer: Our alliance is working towards the creation of one strong inter-university campus. Future UNIVERSEH students, staff & researchers will join a united yet diverse, multilingual and interdisciplinary campus. The aim is to build a harmonised curriculum and effective support services for our entire crew. Therefore, the alliance is working on a multilateral agreement to build the foundations for mobility among all five partner universities.
More information will be provided here once the process has been completed.
Accommodation
There are several options for students to find accommodation in Düsseldorf. Typically, students either rent a flat or room on the private market or they live in student housing. Apartments on the private market are generally more expensive than halls of residence. Most landlords additionally demand a security deposit of up to three months' rent which is returned to you at the end of your tenancy agreement, if there is no damage to the apartment.
Private accommodation: You can find private accommodation in Düsseldorf using different websites and agencies. When you want to look for a private accommodation click here for more information.
Shared flats: Shared flats (known in German as "WG") are a typical form of student cohabitation in Germany. You rent an apartment together with someone else, in which each of you has his/her own room. The kitchen, the common area and the bathroom are shared. The best way to find a shared apartment is via large portals online.
Student housing: Student residence halls are located near HHU as well as directly on campus. The minimum rental period of student housing is one entire academic semester and extends automatically, if not canceled on time. Subletting student housing is not allowed. After successful enrollment at HHU, registered student who are interested can receive further information through the International Office. For a shorter stay of a couple of weeks, subletting a room in a WG or an apartment is a more practical option.
Insurance
Health

Inside the EU, the health insurance from your home EU country is generally valid in all other EU countries. However, please make sure to contact your health insurer to verify that and get the free European Health Insurance Card (EHIC).
Cost of living
Here is a guide to help you calculate your estimated monthly expenses in Düsseldorf.
Beer (330ml): 1.30 €
Meal at university restaurant: 2.50 €
Red wine (200ml): 5 €
Bread (500g): 2.20 €
Coffee to go: 3.50 €
Bike rental: 15 € daily
Gym membership: 25 € monthly
Still water (500ml): 1.10 €
Getting there (to from airport/ train station)
Düsseldorf is strategically located in the centreof Europe, between Frankfurt and Amsterdam.The country has excellent connections to and from many major cities worldwide, whether by plane toLondon (1,5h flight), by train to Brussel, Paris or Berlin, by bus or by car to many big cities in Germany,Belgium and the Netherlands.
Travel time to Düsseldorf from different airports by train: