Université Fédérale de Toulouse Midi-Pyrénées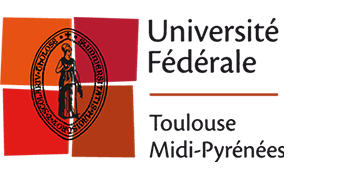 Founded in 1229 and situated between the Mediterranean Sea, the Atlantic Ocean and the Pyrenees Mountains, the University of Toulouse (UT) is an organisation gathering 31 higher education and research institutions in the Toulouse education authority sector.
5 of these institutions take part in the UNIVERSEH project: 2 universities (Toulouse II-Jean Jaurès University, Toulouse III-Paul Sabatier University), one engineering school (ISAE SUPAERO), one research and industry-oriented University (Institut National Polytechnique de Toulouse) and one Business school (Toulouse Business School).
Together, they cover a range of subjects: Arts, Literature and Languages, Law, Economy, and Management Humanities and Social Science, Science, Technology and Healthcare and Science and Technique of physical and Sports Activities.
Presentation
of the University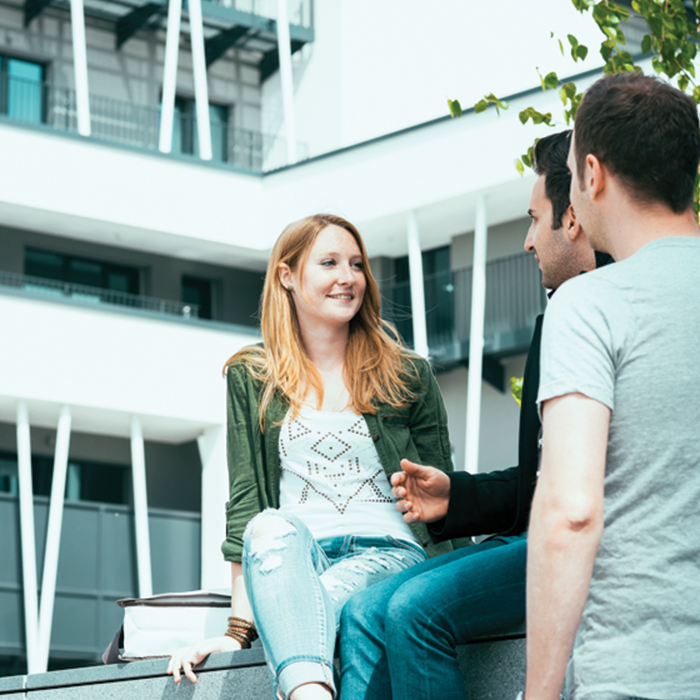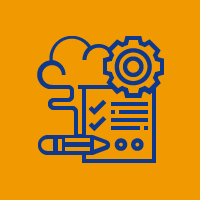 Everything you need to know before your stay
Academic Calendar
The academic calendar and exact dates of university holidays may vary and change yearly.
Registration
Each campus has its own registration system. The welcome desk provides assistance to future students with the application, admission and registration.
***Disclaimer: Our alliance is working towards the creation of one strong inter-university campus. Future UNIVERSEH students, staff & researchers will join a united yet diverse, multilingual and interdisciplinary campus. The aim is to build a harmonised curriculum and effective support services for our entire crew. Therefore, the alliance is working on a multilateral agreement to build the foundations for mobility among all five partner universities.
More information will be provided here once the process has been completed.
Accommodation
In Toulouse there are several options for students to find accommodation. Typically, students either rent a flat or room on the private market or they live in student housing. Rents in the private market are often high and owners generally ask for guarantees, which is not always easy to provide, especially when you come from abroad.
Students can search for housing in many different ways. In Toulouse there are online housing platforms, homestays with a host family, private accommodation, shard flat, student residencies and more!
Housing Aids: In order to guarantee housing access to all, an aid system has been put in place by the French government. Depending on the type of housing, your income, and the makeup of your household, you may be eligible for financial aid designed to lower the price of your rent. Housing aid is managed by the Family Allowance Offices (Caisse d'Allocations Familiales (CAF)
Insurance
Health
Inside the EU, the health insurance from your home EU country is generally valid in all other EU countries. However, please make sure to contact your health insurer to verify and get the free European Health Insurance Card (EHIC).
In France, social security is free and allows you to benefit from partial or total reimbursement of medical costs. In general, it allows you to receive reimbursement of up to 70%.
In addition, you can also subscribe to a private health insurance, called "mutuelle". This is a paid service; it is not compulsory but highly recommended if you wish to be reimbursed for all of your medical expenses (the 30% missing from Social Security).
Third-party Liability  (responsabilité civile)
This covers the renter for damage for which he or she may personally be held liable and for all damage to others for which he or she may be held liable (e.g.: flooding the neighbour's flat). Guaranteed protection and legal assistance are included in «Civil liability».
Comprehensive home insurance (multirisque habitation)
This concerns damage to the renter's property. The insurance is based on capital, meaning a quantified assessment of the insured party's assets. This states the maximum amount that you are entitled to in the event of disaster
Cost of living
Here is a guide to help you calculate your estimated monthly expenses in Toulouse (Euro):
Beer (330ml): 3 €
Meal at university restaurant: 1 €
Red wine (200ml): 4 €
Bread (500g): 3-4 €
Coffee to go: 2 €
Bike rental: 1,20 €, 20 € yearly,
Gym membership: 20 € monthly
Still water (500ml): 0.50 €
Toulouse is strategically located in the south of France between the Mediterranean Sea, the Atlantic Ocean and the Pyrenees Mountains. The country has excellent connections to and from many major cities worldwide, whether by plane to Toulouse Airport (about 9 km away from the city), by train to the central railway station, by bus or by car.
Reaching the city from the airport: The tram line T2 takes you directly from the airport to the city centre.
Reaching the city from the train station: Toulouse train station in situated in the centre of the city. You can take the metro line A from Marengo SNCF to access the whole city.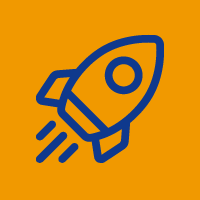 Arrival and first days at the university
Getting around town (Tram, Train, Cycling…)
The public transportation offered in Toulouse operates from 5.30 am to midnight on weekdays and 5.30 am to 3 am on Friday & Saturday. Take a look at the complete transport network including schedules or download the App TISSEO.
Tisseo is the company in charge of public transportation in Toulouse (bus, metro and tram lines). The network consists in two metro lines, two tram lines and a vast bus network that covers the entire city and the suburbs.
Find your way around campus
Campus Services
The University of Toulouse offers a variety of services to their students:
 Medical Services
In Toulouse, doctors' have different opening times and an appointment is usually made online. You can book an appointment with a doctor or a specialist and make sure they speak your language. You can also see a doctor for free at your university: ask for the nearest SIMPPS center (Social & Medical service for Students) center.
In case of a life-threatening emergency, please call:
SAMU: 15 (Medical assistance)
Police rescue: 17
Fire department: 18 (Fire, gas leak, accident, health issues…)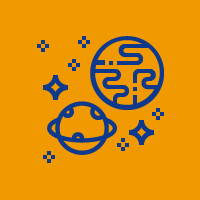 Learn more about your new city and its surroundings
City short information
The University of Toulouse is one of the oldest in Europe, founded in 1229.
Toulouse's nickname, "the pink city", comes from the clay bricks used in the construction of many buildings. Depending on the time of day, the city turns red, orange or pink.
Stade Toulousain of the Top 14 is one of the most successful rugby union clubs in all of Europe, having been crowned European champions four times and French champions twenty times.
Explore the Toulouse Unmissables!
Sport activities on your campus:  University Service of Physical and Sports Activities (SUAPS / DAPS) are in charge of teaching and organising sports activities. You can contact the sports department of your school to see the programme of activities and facilities open to you.
Sport activities in the city: The City Hall of Toulouse proposes activities, sports complexes and leisure centres. Students often receive discounts on presentation of credentials.
Surroundings
La Cité de l'Espace is a center of scientific culture oriented towards space and the conquest of space, & astronomy.The Cité de l'Espace allows you to discover the life-size replica of the Ariane 5 rocket (53 meters high), the Soyuz spacecraft and the ERS3 earth observation satellite. You can also visit an engineering model of the Mir space station with all its equipment. It is also equipped with an observation dome, La Coupole de l'Astronome. You can find also has many exhibitions, often interactive.
Aeroscopia is a French aeronautical museum located in Blagnac (Haute-Garonne), near the AéroConstellation site. You can notably see up close: Super Guppy, Airbus A300B, Corcorde etc.
You feel like escaping city life for a short while? As capital of the Occitanie region its geographical location makes it ideal for escapades to explore an area that boasts countless exceptional sites.
Clubs at university
ESN Toulouse Network is the most active international student association in Toulouse and reaches the international students of all Toulouse universities. At TBS, there are more than 30 student associations to animate life on campus through events, parties and volunteer projects.
Student benefits in the area
Many cultural organisations offer discounted rates for young people and/or students. The City of Toulouse and some structures facilitate access to culture by offering preferential rates or free entry.